Release Notes 0.7.6
From Owl
Upcoming Release
Some or all of the features mentioned in this article may not be present in the current public release of Owl.
Summary
Actual Release: TBD
Estimated Release: August 2016
Release Tracking: https://github.com/lulzapps/Owl/projects/1
This version of Owl includes several updates and enhancements. The network interface has been completely rewritten to improve overall performance, and should otherwise be transparent to the user. Portions of the UI have been rewritten and enhanced to include user icons. Interaction with pictures have been reengineered as well.
Owl has also been updated to use Qt 5.7.
New Features
User Icons/Avatars
User avatars are now displayed in the thread list and in the post list.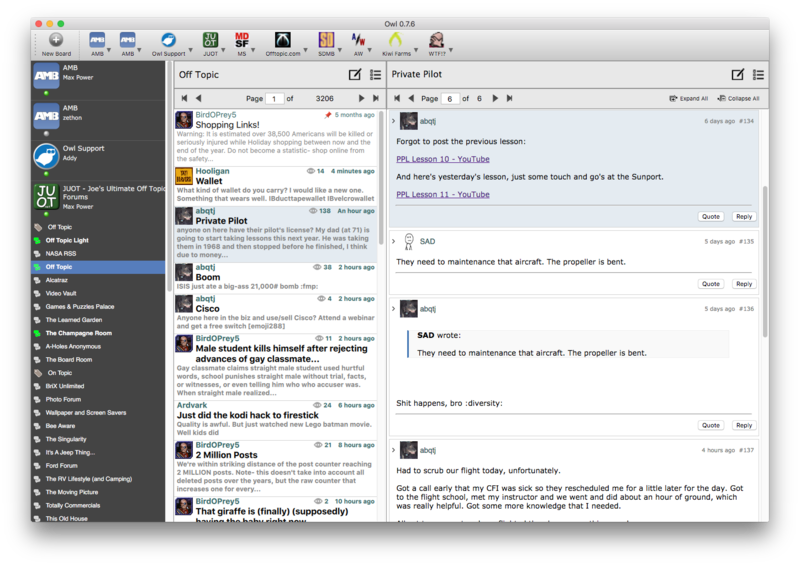 Image Overlay
All images can be displayed in an overlay in the application window.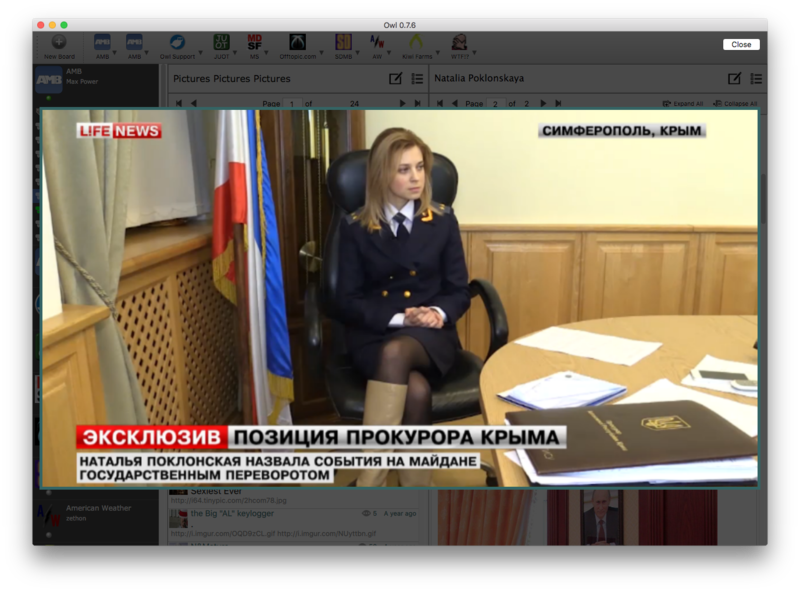 Notable Bug Fixes
Known Issues
#112: Deselecting "Show Images" in board settings doesn't work