Release Notes 0.7.5
From Owl
Upcoming Release
Some or all of the features mentioned in this article may not be present in the current public release of Owl.
Summary
Actual Release: TBD
Estimated Release: June 2016
Release Tracking: http://www.owlclient.com/bugs/view.php?id=170
XenForo 1.x support was added in this version. This includes all of the features such as browsing/viewing a board, creating new threads and creating new posts.
Also in this version, Tapatalk support was greatly improved. Tapatalk sessions no longer timeout after 15 minutes, and the quoting mechanics now work properly.
New Features
Xenforo Support
This version includes built-in support for XenForo 1.x message boards.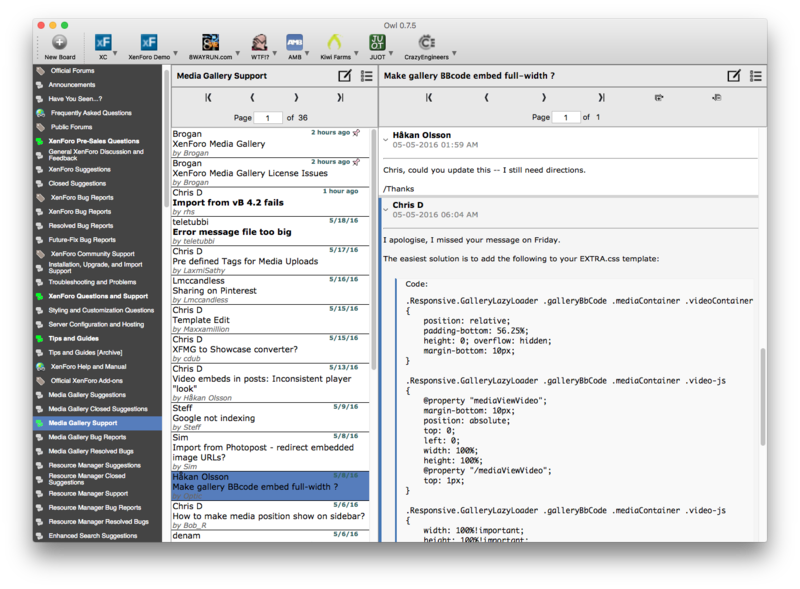 Notable Bug Fixes